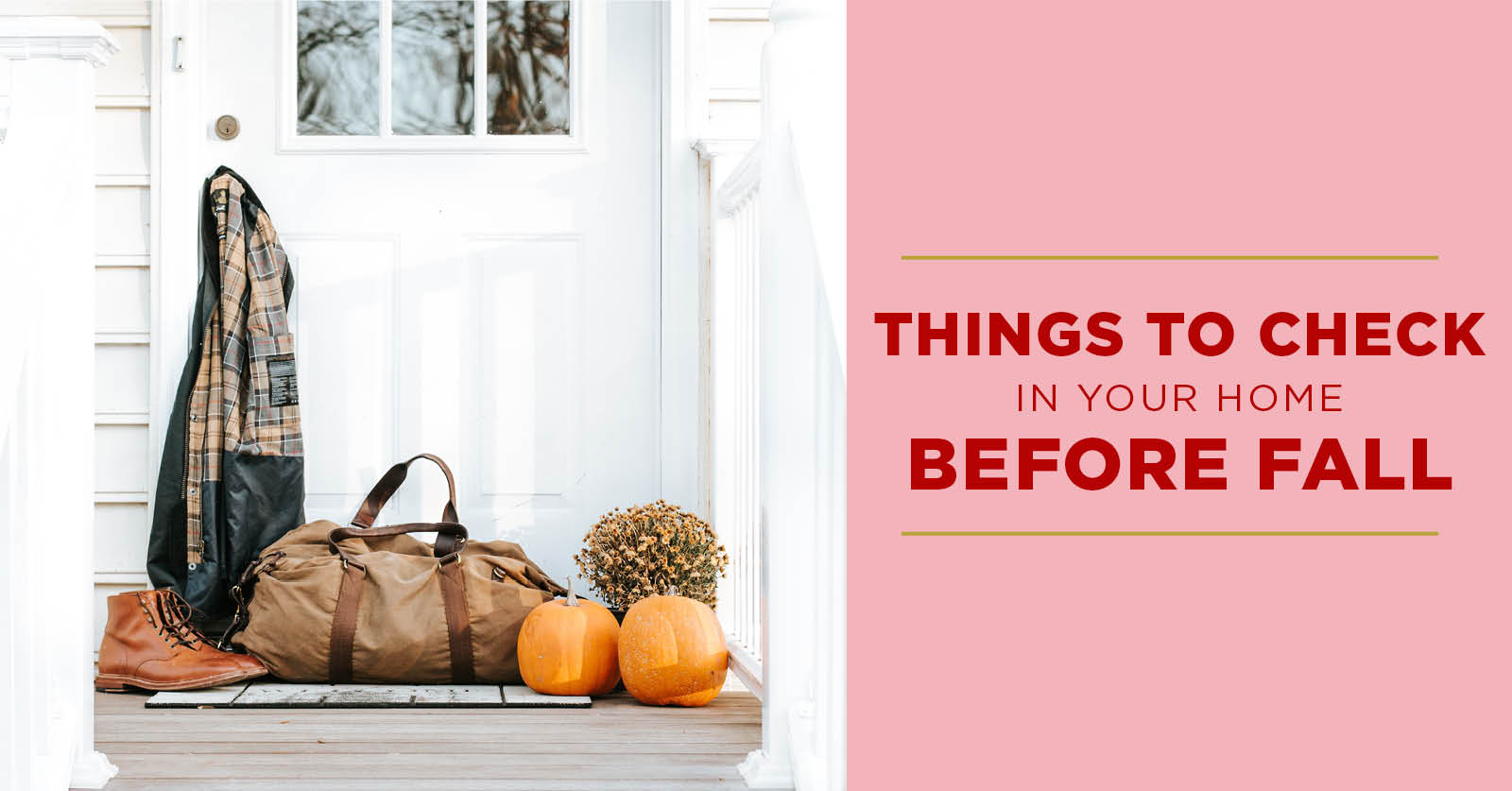 It's the most wonderful time of the year, and no, I don't mean Christmas. I mean falling leaves, pumpkin bread, soups, scarves and everything else I can imagine. In preparation for the greatest season of all, check out these preventative measures that will spruce up your home before the cooler days ahead.
Checking your gutters is a good place to start when it comes to home maintenance. I know it sounds counterintuitive to clean your gutters before the leaves begin to infiltrate your yard but that is exactly what you should do. Not only you should clean all the debris out but you can also take preventative steps like putting on gutter guards. This will keep the leaves and goop out all year round. Then next autumn you will be ahead of everyone else on the block.
Bringing in your outdoor furniture will keep it from extra wear and tear that the harsher seasons will create. Outdoor furniture does not mean all weather and seasons furniture. You want to protect it from harm just like anything you prize and have spent hard earned money on. Store it in the shed or garage so that it will be nice and fresh for the next sunny months.
When is the best time to test your cold season equipment? First of all, when it is not cold and chilly and second of all, not when you need it right then. If you have a leaf blower, snow blower, or generator be sure to fire that puppy up before you are knee deep in the white powder or feeling around in the dark for your flashlight.
This is the perfect time to fix cracks in your driveway. Water from storms and snow can get into those cracks and freeze making cracks much bigger and deteriorating the concrete. Get a container of concrete crack sealer. Notice how the local streets have much more potholes after an ice storm? Don't let your driveway become a typical Oklahoma pothole haven. Your family and cars will appreciate your efforts later.
It will be the most wonderful time of the year as long as you protect your home with some simple fixes that can prevent complicated problems.