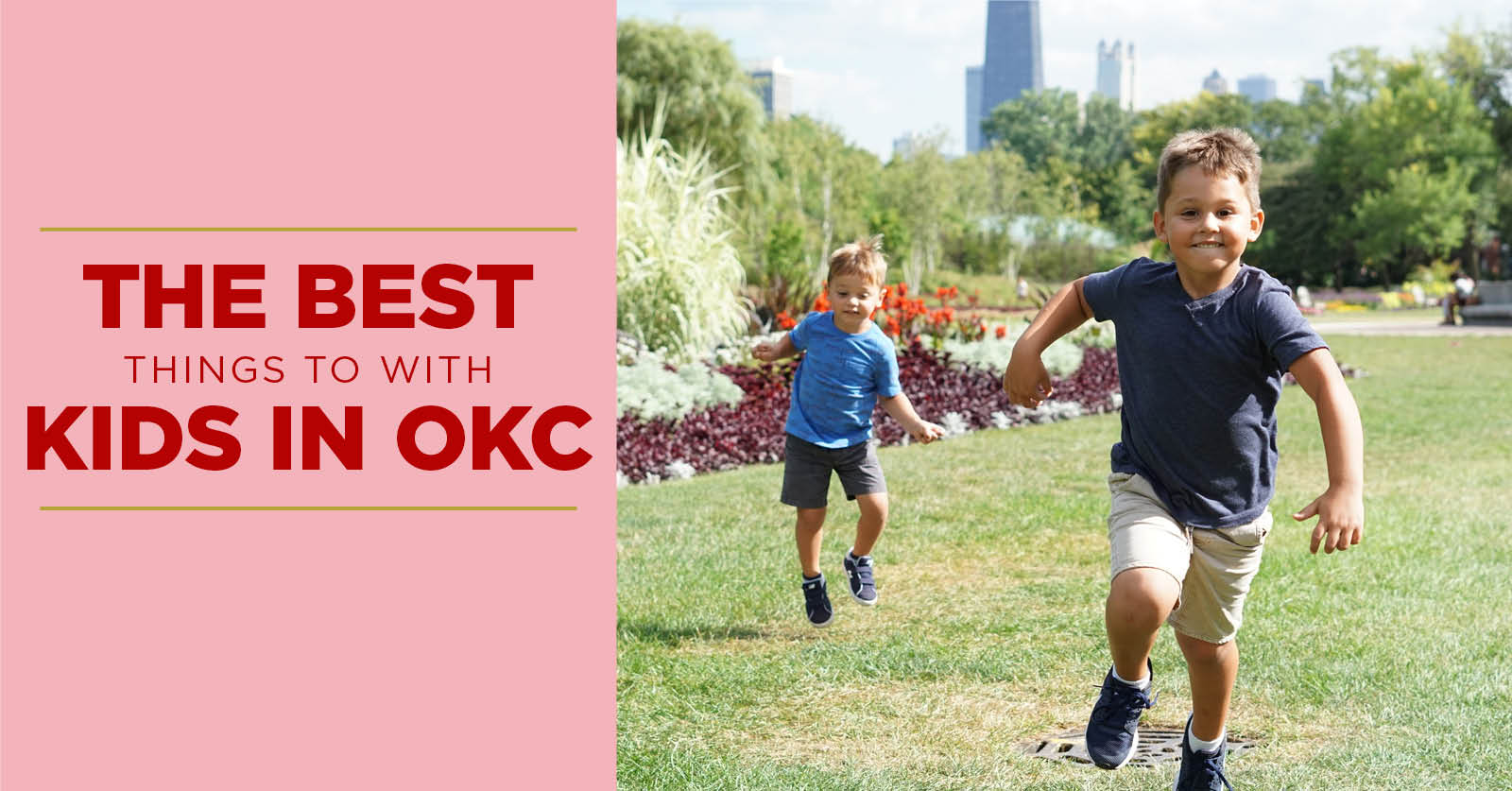 Keeping the crew entertained can be crazy and overwhelming. When you are at a loss for what to do this weekend, check out these ideas that will be sure to spark interest. OKC is the place to be for amusement and good times. There is a little something for everyone no matter what age.
For the littlest of littles: Unpluggits Paint and Play has a Toddler Story and Craft Time for those wee ones that like to read and get messy, which is basically all kids. This occurs weekly on Wednesdays and Thursdays and is free with admission.This offer end April of 2020 so you have plenty of time to stop by or keep returning week after week.
For the whole family: Have a blast at Brickopolis in downtown, OKC. There are arcade games, laser tag, gemstone mining, bungee trampoline and a climbing wall. That is just scratching the surface. Enjoy the outdoors with an 18-hole miniature golf course to see which one in the family has the most patience. When they have burned all their energy you can refuel at the pizza buffet or eat at the bar and grill for a burger and adult beverage for yourself.
For the teens and in betweens: Riversport Boathouse district has everything your thrill seeking teen can dream of. They can rent a kayak, climb a ropes course or raft down some whitewater rapids. Even do a bit of zip lining if their adventuresome side needs a little extra push. You may not even recognize that tired, worn out kid at the end of the day.
For tots and up: If it is just plain too hot or cold outdoors, load up the bunch and take them to Bubba Indoor Play Zone. Bubba's is a clean and safe environment for kids to run and be their wild selves in an indoor jungle gym. All surfaces are padded and covered so parents can enjoy a worry free afternoon with the group. The gym features a ball pit, several tall and swirly slides, tunnels, obstacles, ball blasters, and a carousel. My niece begged to go back the next day.
While these are just a few things OKC has to offer, there are plenty of activities that we don't have time to cover. Don't worry, we will be back soon with more exciting outing for you to try next time around.