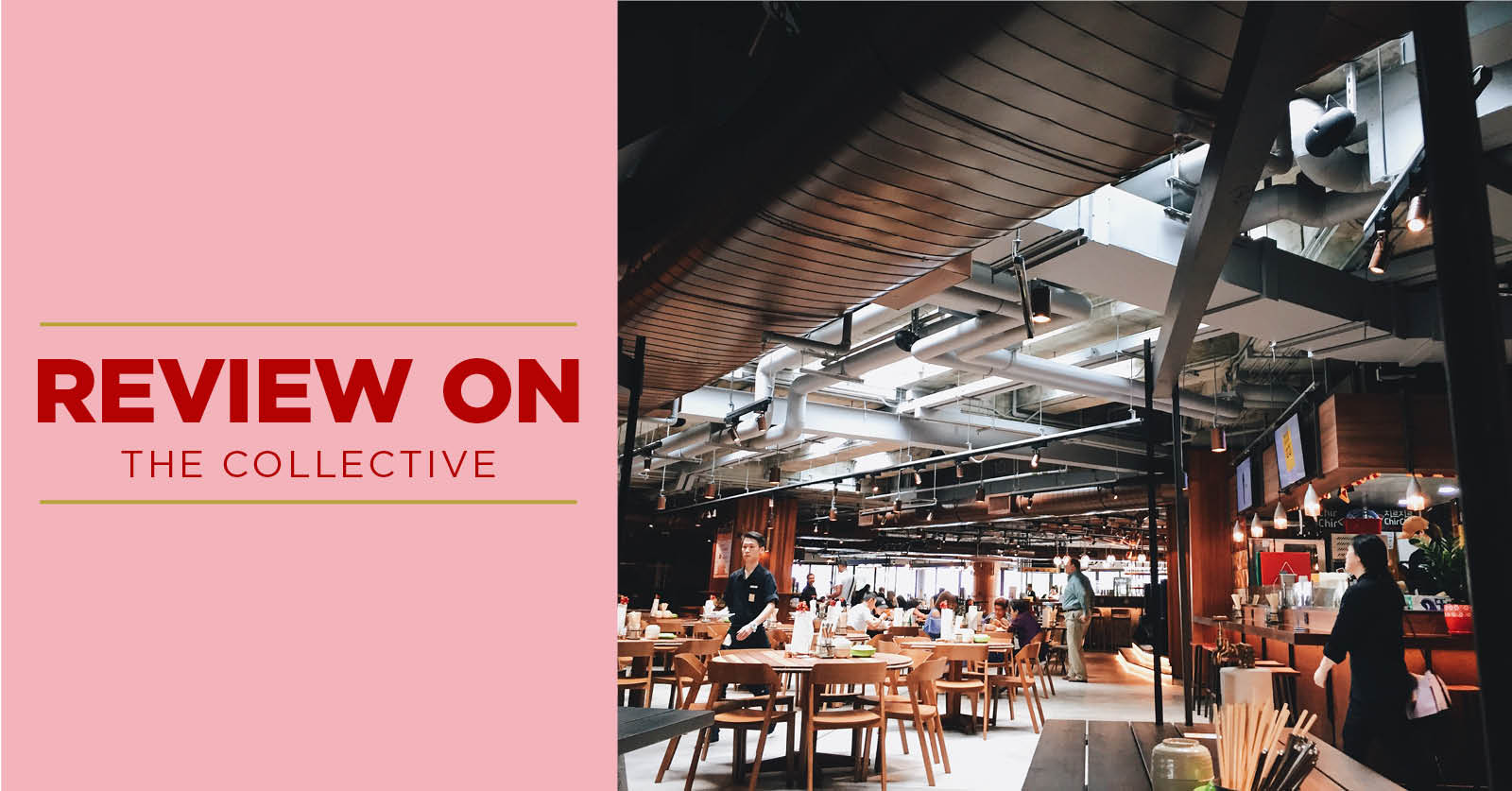 There is an age-old tale when a person and their significant other or best friend cannot decide what to eat. Options are discussed. Nothing sounds particularly appealing to one another. You want something delicious and hearty but you just can't place it. There is a place I know, a place where all your buyer's remorse disappears. It's a place where even the pickiest of eaters cannot resist the many temptations available. That place is called The Collective.
Our tale begins on 10 th street. You walk into The Collective to find sights, sounds and smells that overload your senses, but in a good way. First you encounter a delightful waffle joint that has multiple options for your sweet-toothed partner. I personally got the Smore's but my buddy had the Elvis. Each were simple yet satisfying to the sugar craving.
Down the stairs there is a coffee shop for that one (or all) coffee addict of the group, the one that always comes to brunch on 4 hours of sleep. You know who I'm talking about. You have the choice of a hand crafted hot beverage or a chilled canned latte looking item that my friends seemed to down in one gulp.
If it's closer to lunch time (but lets be real, it's never too early for tacos), there is The Fried Taco. It began as a food truck and grew up to be an addition to the Collective court. So for your friend who always suggests tacos every time you meetup for food, there's a place for them here.
Then for the Karen of the group who has been vegan for two life-changing months there is The Black Cat among other healthy options for skin glowing Karen. My personal favorite dish of the day was Oh Baby!'s dutch oven style foods with flaky pastry crusts filled with meats, sweets, and eats. The combination of buttery crust, hearty eggs and sausage leaves you perfectly fulfilled.
The only thing that would make this food hall better would be a bar and a rooftop patio. Oh wait. They have those too. You can sit in the comfortable indoor tables, out on the ground level patio or even on the rooftop patio. The options are just overwhelming at this joint.
Stop by and see for yourself if this is a dining experience you could get used to.