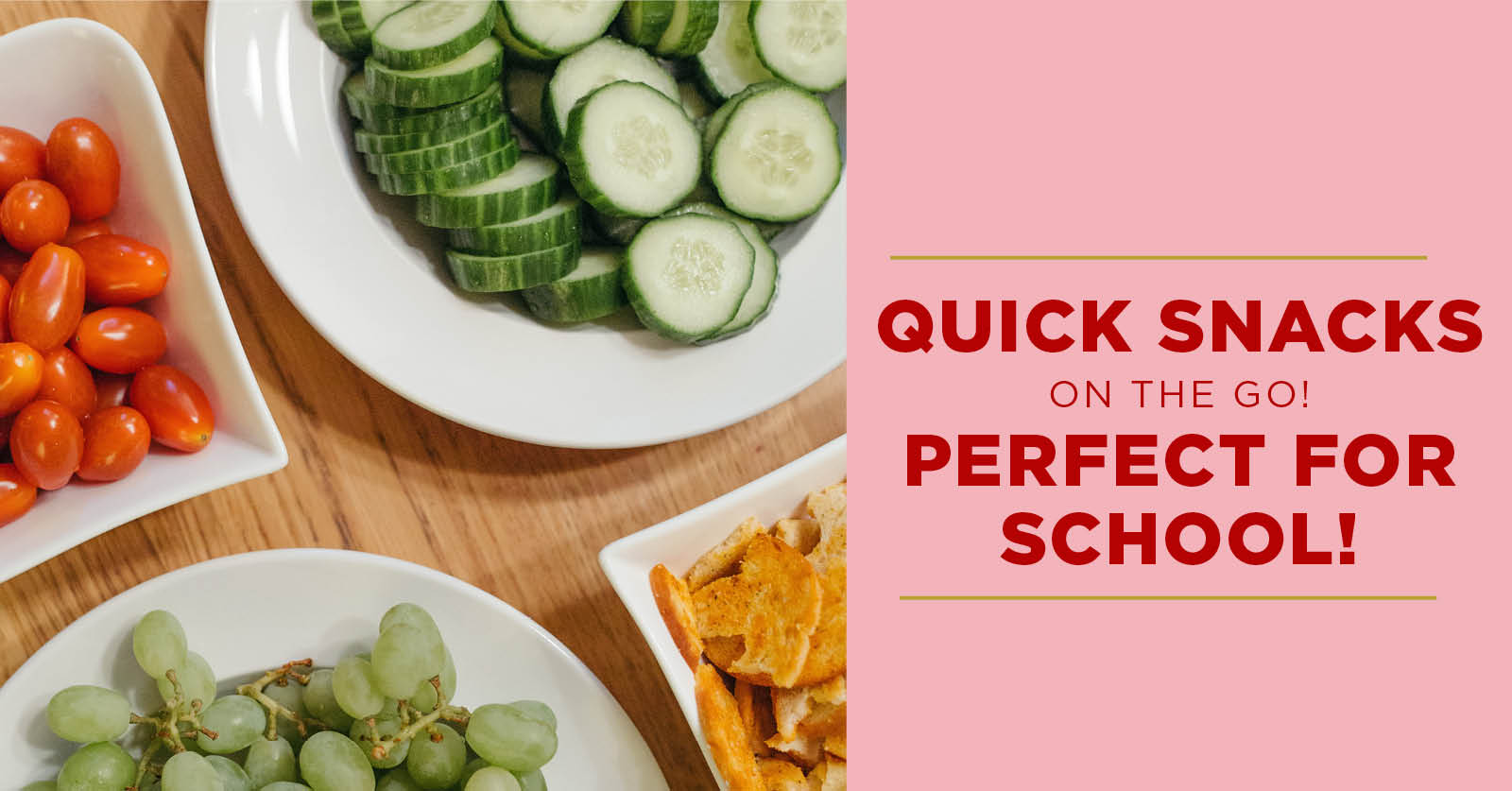 Running around trying to get everyone prepared to go back to school can get a little crazy. In a complicated day we don't need to complicate it more by getting stressed out over what the kiddos are going to eat. Check out these easy peasy snacks that will satisfy any little hungry dude at lunch or for an after school snack attack.
Some 3-ingredient cereal bars are perfect for the hungry family on the go. They work as an after school treat or a quick breakfast for those rush around days. All you need is a half cup of peanut butter, a half cup of honey, and 3.5 cups of a dry cereal of you choice. Line an 8×8 pan with parchment paper and set aside. Combine honey and peanut butter in a saucepan for 3 minutes and remove from heat. Mix in dry cereal until well coated. Press your mixture into the pan and refrigerate for one hour. Once chilled cut with a large knife in to squares and they're ready to eat. If you want to get fancy you can add chocolate chips or drizzle melted chocolate on top. Have fun trying out different cereal combinations. Your kids will never tire of these.
Frozen fruit granola yogurt cups will be a chilly treat for warmer days. Melt a little butter and mini marshmallows together on the stove and add in granola and stir until well coated. Press a little layer in to the bottom of muffin tin cups and tops with yogurt and fruit. Freeze overnight and now you have a quick breakfast or cool lunchbox delight. The best part is they can stay frozen until ready to use.
Banana sushi will be a refuel of energy after a long day of studies. Take a tortilla and spread it with peanut butter, honey, jam, hazelnut spread or any other combo of condiments you feel like. Roll a banana up in your tortilla and cut it into slices. Kids will ask you to make these over and over again.
For a good dose of veggies, zucchini pizza bites are a healthier version of pizza rolls. Slice a few zucchini and grill or broil for 2 minutes on each side. Top with some marinara pasta sauce, mozzarella cheese, and one or two pepperoni's each and broil 2-3 more minutes. Prep and cook time is about 10-15 minutes total. Sprinkle with Italian seasoning if you wish and badda boom, much better than pizza rolls.
After school snacks and lunch snacks don't have to be fancy or overly processed packaged foods. Find easy alternatives that work for your schedule and your kids stomachs.