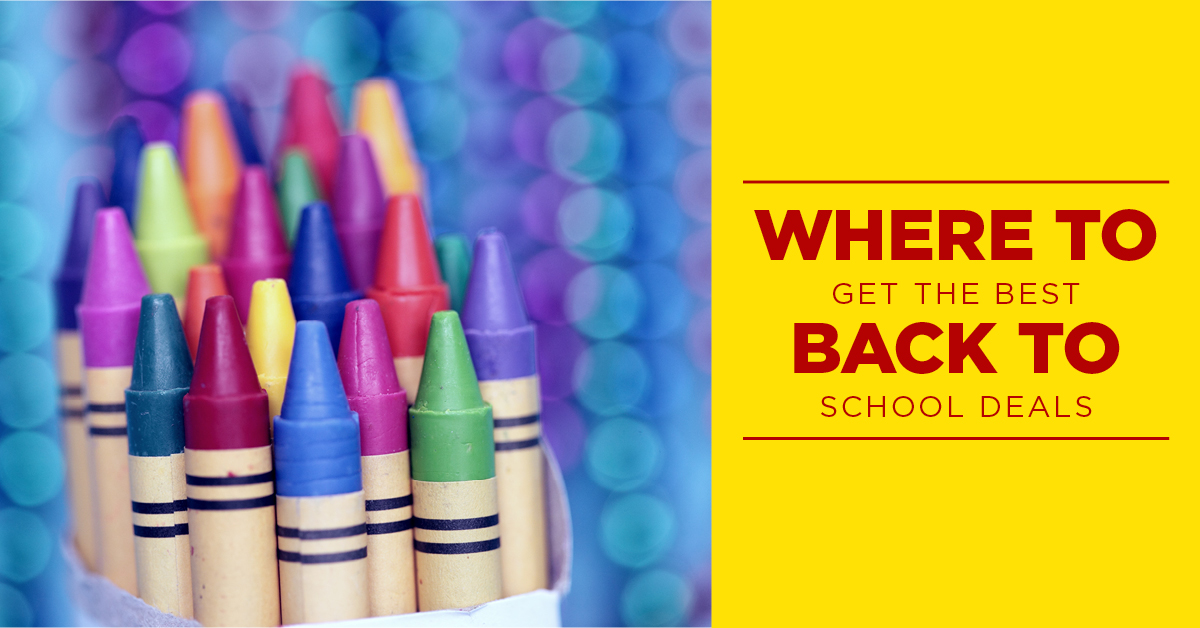 School is just around the corner, which means school supplies and clothes are going to be a requirement for most. To stay ahead of the curve you need a plan to execute before stepping into that crowded store and fighting over erasers and ruler. Keep your cool and use these little hacks to help you survive the shopping spree.
Calculators can be expensive. If your child doesn't need one of the fancy graphing calculators that run a small fortune, then grab your calculator at a local dollar store. They're typically one to three dollars and is a steal compared to the twelve to fifteen dollar ones at a regular super mart. This is an especially good idea if your kid has butter fingers or is prone to losing things. We're not naming any names though.
Stock up on your Sunday newspaper's coupon ads. This will save you a ton in things like Kleenex, post it notes, and pens that a classroom seems to never have enough of. Even Walgreens has a coupon printing station for this weeks deal if you need extras. Many of these places will let you double down on sales with coupons so you get supplies for practically nothing. Those teachers will thank you.
Research your sales beforehand. Does your child like a particular character or brand? Websites will often have sales posted ahead of time and you can get supplies, tech gear, clothes and backpacks for dirt cheap as long as you keep an eye out for them.
Don't forget tax-free weekend. Get up early to beat the crowd to shop for kids clothing for their back to school wardrobe. I know the crowds are a bit overwhelming but you can save a ton of money on no tax sales. That's extremely helpful if you're on a tight budget.
If you have rewards from drug store points, now may be a great time to cash in on those. Often you can combine sales, coupons, and rewards points to get supplies absolutely free. Talk about living the back to school dream.
If you still have your Sunday newspaper ads, capitalize on price matching offers. Stores such as Office Depot, Office Max, JC Penney, Staples, Target, and Kohl's will honor a lower price from competitors. Not to mention many of these stores have door-busting deals of notebooks for ten cents and other crazy incentives.
Use all of your resources to prepare for the cheapest back to school year you will have yet. Don't procrastinate and end up spending a fortune on last minute shopping. Better to get it done while supplies last.