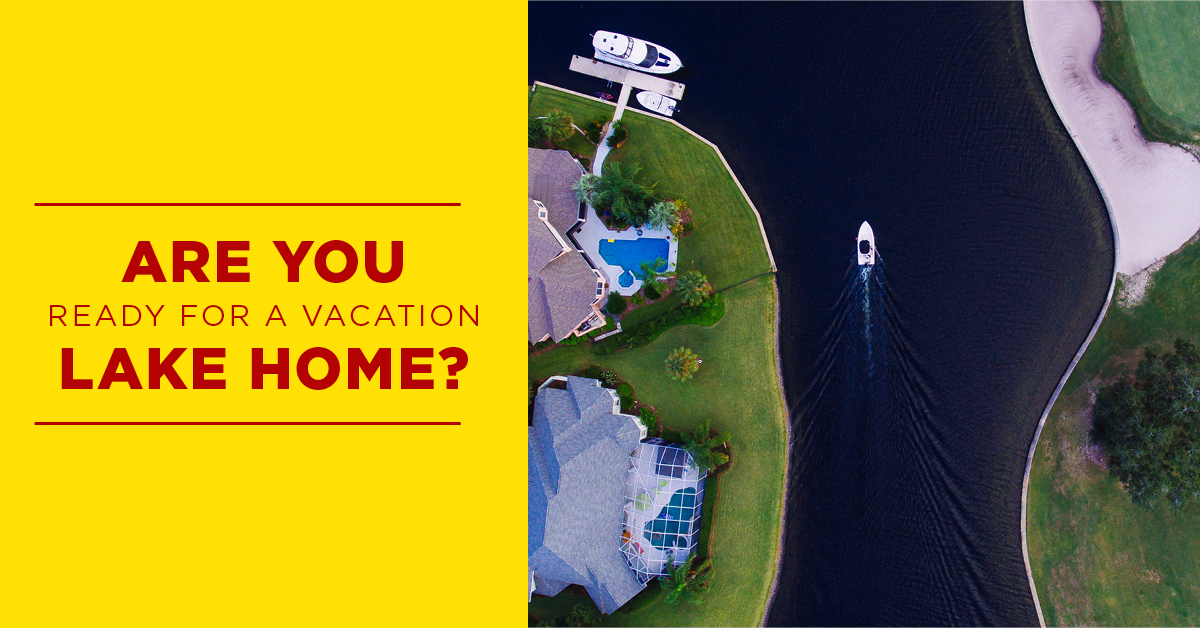 A lakeside summer home is what many aspire to as a getaway that still feels like its your own. As the temperatures get warmer and warmer, taking a dip in a lake and the sunning on the back patio sounds like a dream come true for all ages. Is it time for you to buy into this niche market? Here are a few ways that a lake house might be right for you.
The obvious pro is that a lake home is a good investment. They are prime real estate for those looking to buy and sell. With a little love and care you can easily use the home for several years and then sell at a great rate when the time comes. Of course, you want to research and make sure its not in a high risk flood zone or have below ground basements that can fill with water. These properties do tend to grow rapidly over the original purchase price so it's a sure way to get more than you paid for if you ever decide to sell.
A lake house is a wonderful motivator for family to come together. Time gets away from us and it gets difficult to get the entire family in one place. A planned weekend at your lakeside property may just be the right temptation that will motivate everyone for a weekend trip. There is nothing better than having everyone gathered around a fire pit after a day of splashing in the water. Even in the fall or winter, although you don't want to swim, just being in the crisp air near the water can do wonders for the mind.
Been thinking about purchasing for a while but you know summer is almost over? Well that is the perfect time to buy. September through the end of the year is typically when sellers list their properties. Most sellers want to live out one more summer in their cabin before listing. During this time there will be an abundant amount of houses for you to choose from.
Life is short. Spend it with the ones you love over beautiful scenery and ice cold watermelon (or even a secret trip by yourself, wink wink).