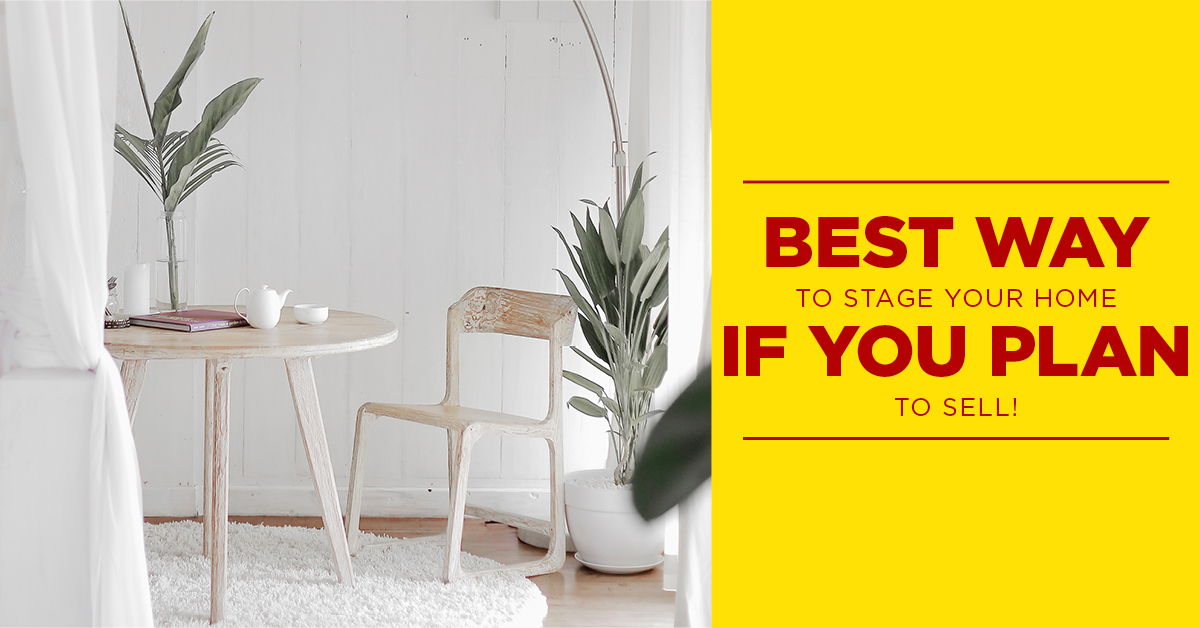 As you know in most areas of life, it's all about the presentation. The same goes for selling a home. It needs to look its best just like it's going in for an important interview. Staging is a crucial part of this process so it is imperative that you know how to stage it well.
One major component that is considered highly valuable when preparing to stage the house is that it isn't filled with clutter. If it has all your knick-knacks, magazine collections and crammed together furniture that you plan to refurbish one day then it won't look too appealing to a buyer. If there is a bunch of clutter in your home then it is time for a clutter busting cleaning. Take anything you want to keep and put it away in a storage unit for now and throw away those extra piles of dishes you've been meaning to donate. I know that it seems silly because all of that will be gone when you move out but it makes it difficult for the purchasers to picture themselves living in the home if all of your pictures and crafts are lining the shelves. Also, it makes the home look larger and more open, which is a plus.
Another way to make the home seem larger is to strategically place furniture groupings. Many think that pushing furniture against a wall opens a space up but on the contrary, if you put furniture in groupings that make for good conversation then it creates the image of a wide open space that is also functional and user friendly.
Repurpose rooms that you have used for storage or crafts. Organize the room so that it now is a study, office or meditation room. Use your imagination so that they can use theirs when they see the room. They will be able to think of ideas that they can use the space for instead of thinking that they don't need that many rooms. The concept is that every space and room has value.
A little trick to the trade of staging is warm and welcoming lighting. If the home has large windows, use the natural lighting to your advantage. Play up that beautifully naturally lit kitchen or bathroom. It the home is a darker one then add some gorgeous lamps that let off an ambient glow.
Now that you have a few basics down to stage a home you can start practicing on your own right away. Doesn't hurt to give it a try; just got to stage it 'til you make it.