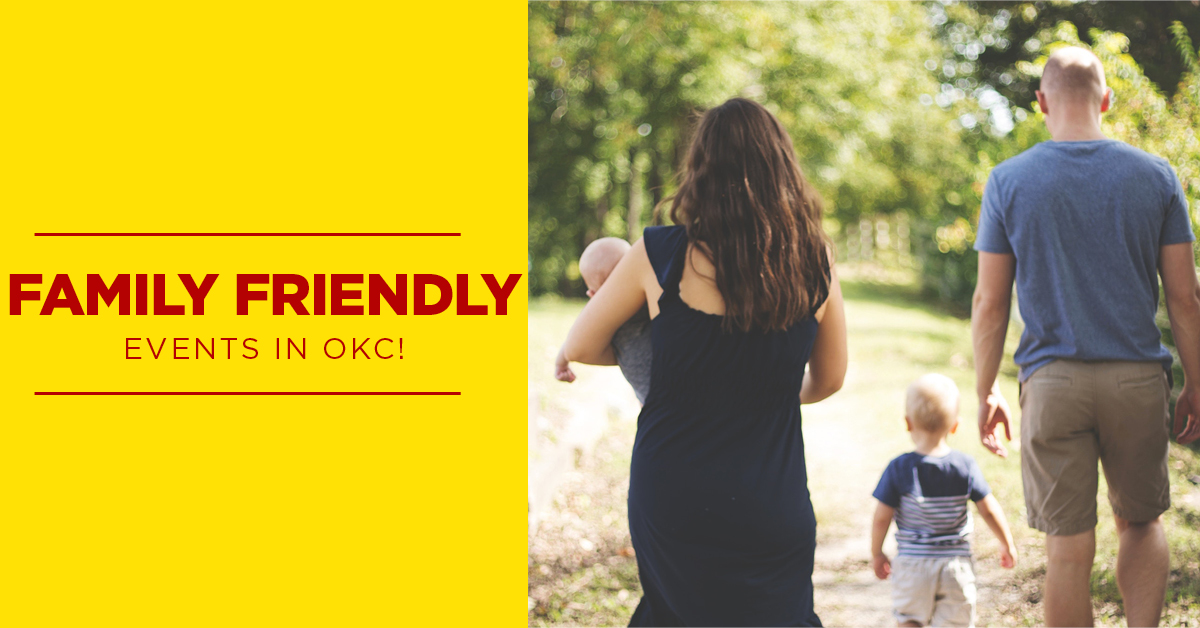 We're at peak heat season so it's time to soak up that Vitamin D maker while we have the chance. Summer family activities are in full swing. Here's the skinny on July activities that every member of your family can enjoy this month.
If you are beach people and haven't been able to get the time off work to load up the car and go to Galveston then you may want to check out the Bricktown Beach. It's free to enter and you can park your toes in the sand without the long drive or flight. There are ample outdoor lounge chairs and umbrellas with outdoor games and beach volleyball for the whole gang. Its also open 24 hours a day, so don't worry about rushing home. So pack a lunch or enjoy a variety of restaurants in the area after your day in the sun. Everyone will be sure to sleep well after this outing.
This month at the National Cowboy and Western Heritage Museum kids are able to run wild and free for Kids Take Over the Cowboy. From 10am to 5pm everyday this month kids will be able to explore the Cowboy in true childlike fashion. They'll be given secret decoders where they will be able to read secret spy messages just for them. The Grill will have an expanded kids menu and movies will run all day. There will be selfie and art stations to immerse themselves in a truly yee haw worthy experience. Head over to get your lil' darlin's a taste of the wild west.
July 3rd -6th Mitch Park in Edmond is holding LibertyFest Wagner's Carnival where kids can ride old fashioned favorites like spinning teacups, merry-go-round, ferris wheel, the zipper and other squeal worthy attractions. Celebrate your liberty with games, food and festivities in the park.
Sonic's annual Summer Movies in the Park is rocking all month with the good ol' films such as Top Gun, Annie, Wonder, and Aquaman. Pre movie activities start at 8pm and the movie begins at 9pm. Take a blanket, lawn chair, picnic, and beverages to make it a full night out of relaxation and flick viewing. If you don't want to carry all of that then there will be food trucks and concessions available. If the kids get restless during the show, then they can let off energy in the Children's Garden or in the Thunder Fountain.
Get out in the warm breezy air and get the most out of what Oklahoma summers have to offer.