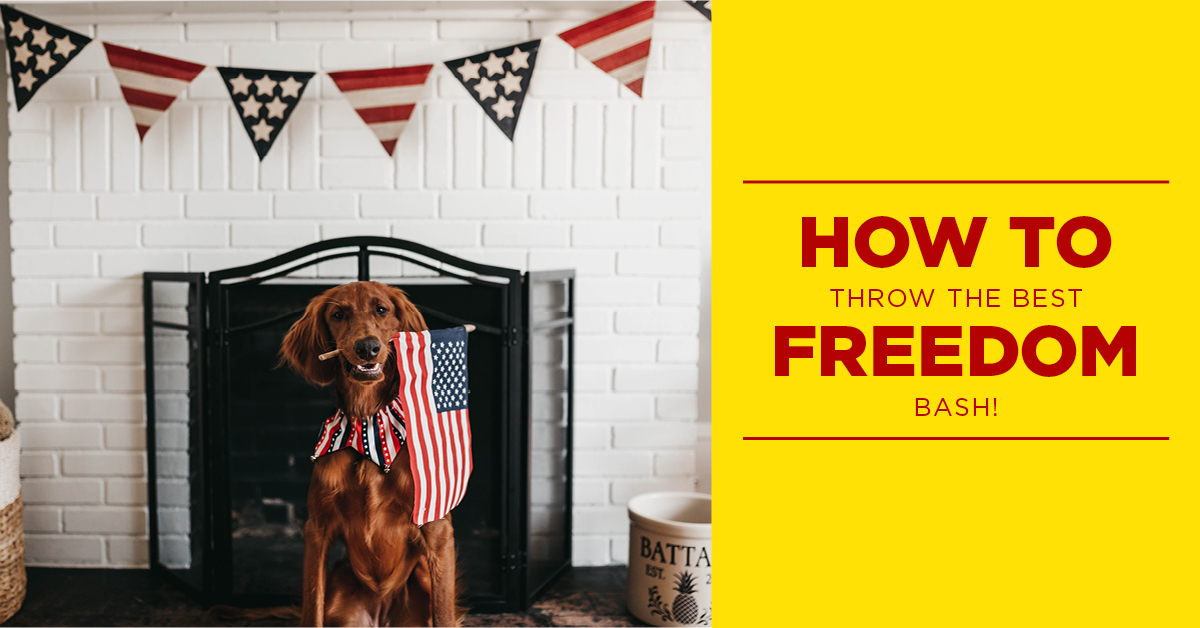 There is nothing better than the feeling on the day of Fourth of July. The warm summer breeze, the nieces and nephews squealing at poppers, the taste of the all American food spread and the sparkle of nighttime firework show. Here are some good things that will revive those good old-fashioned vibes that you long for each year.
A Fourth of July summer staple is watermelon. It just is NOT a party without it. This year set up a Watermelon Bar where guests can dress their watermelon slice with various topping or flavors. Get creative with the options such as seasoned salts, chili powders like Tajin, lime and lemon juices. Let them all go wild for watermelon.
Have some pre firework show activities planned. In the past we've done a lot of eating and then firework popping. While that is a blast some daytime fun can be had too. Play some yard games. There are so many to choose from now like washers, corn hole, badminton, volleyball, ring toss, horseshoes, or even an oldie but goodie like a water balloon fight. Now that will be a memorable holiday.
My favorite dessert that's oh so delicious and looks patriotic is a fruit pizza. It is a baked sugar cookie base with a layer of cream cheese icing you can make with powdered sugar and cream cheese. Then all you have to do is top with layers of blueberries and sliced strawberries for the red, white, and blue hue. That is one American pie that will disappear fast.
Last all you need is a bit of decoration. Take long strips of various patterned red and white fabric to tie together on some twine in true flag way. Paint some stars on a navy square or buy one with stars already on it. This makes a precious wall art and can double as a cute backdrop for family photos or a photo booth.
There's some great ideas for you to get cracking on your Fourth of July plans. It's not too soon to start.