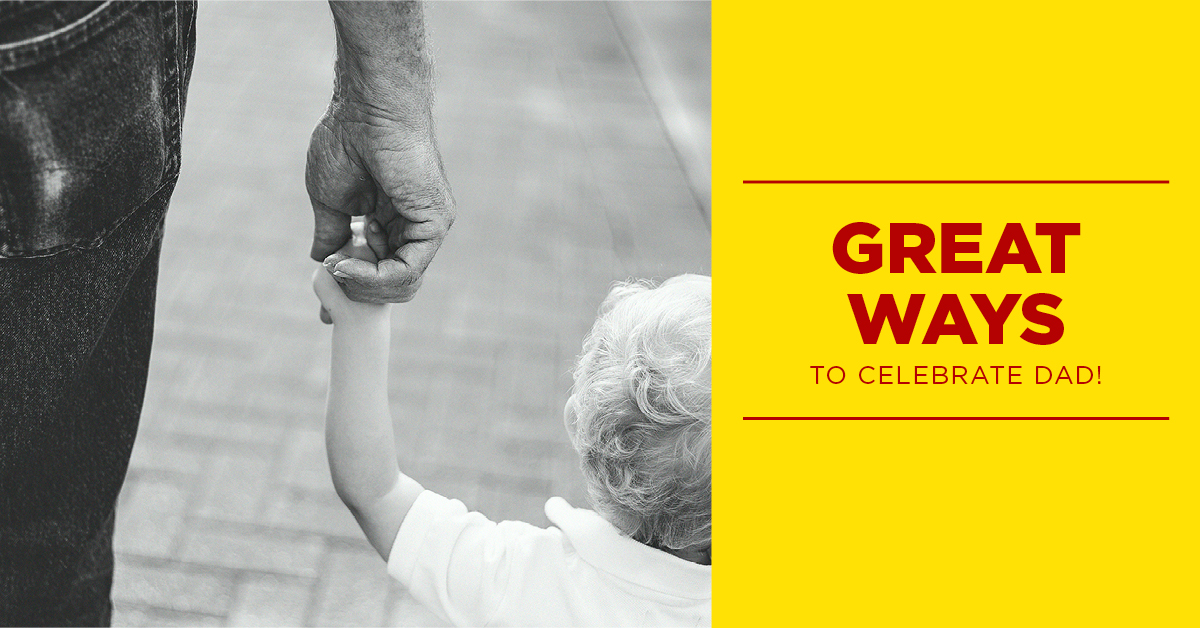 As Father's Day approaches, it can be hard to find or plan something that expresses the genuine gratitude that you have after years of hand painted crafts, ties and mugs. Here's the best ways to skip the barbeque and cuff links this time around.Do something with ol' Pop Pop that he will remember for every Father's day to come.
Go on a bonding trip. If the two of you have been so busy that you have barely even texted each other in months, maybe it's a good time to take a little weekend vacay for the two of you to reconnect and relax. A weekend getaway isn't always expensive or far away. Choose an intriguing town a few hours away, bonus points if there's a festival or car show going on, or an outdoor adventure where you can camp and hike.
If your dad likes watching sports but you want something a bit more engaging then take him to the batting cages, bowling, to Top Golf, or ax throwing. Yes, ax throwing is a popular up and coming pastime. It's a whole thing, I promise. These will keep both of you active without getting too crazy… hopefully.
Nothing says summer like homemade ice cream. There are ice cream makers you can get anywhere from forty to several hundred dollars. It doesn't have to be cream of the crop as long as it works. Once your ice cream is done churning you can have a fancy toppings bar lined with his favorite flavored condiments like cherries, sprinkles, candy bar pieces, syrups, marshmallows and whatever else his heart desires. That coupled with sitting around a fire pit sounds pretty close to a perfect evening.
There is nothing better than creating with your hands. Find an interesting project to do with Daddy-o. Spend the day constructing something to be proud of. That can be a rocket, a birdhouse, harness your carpentry skills and build a coffee table or bookshelf, a model ship, or keep it simple and do a 5000 piece puzzle.
One thing is for sure; it doesn't matter where you go or what you do on Father's day, as long as you both are on the same path.