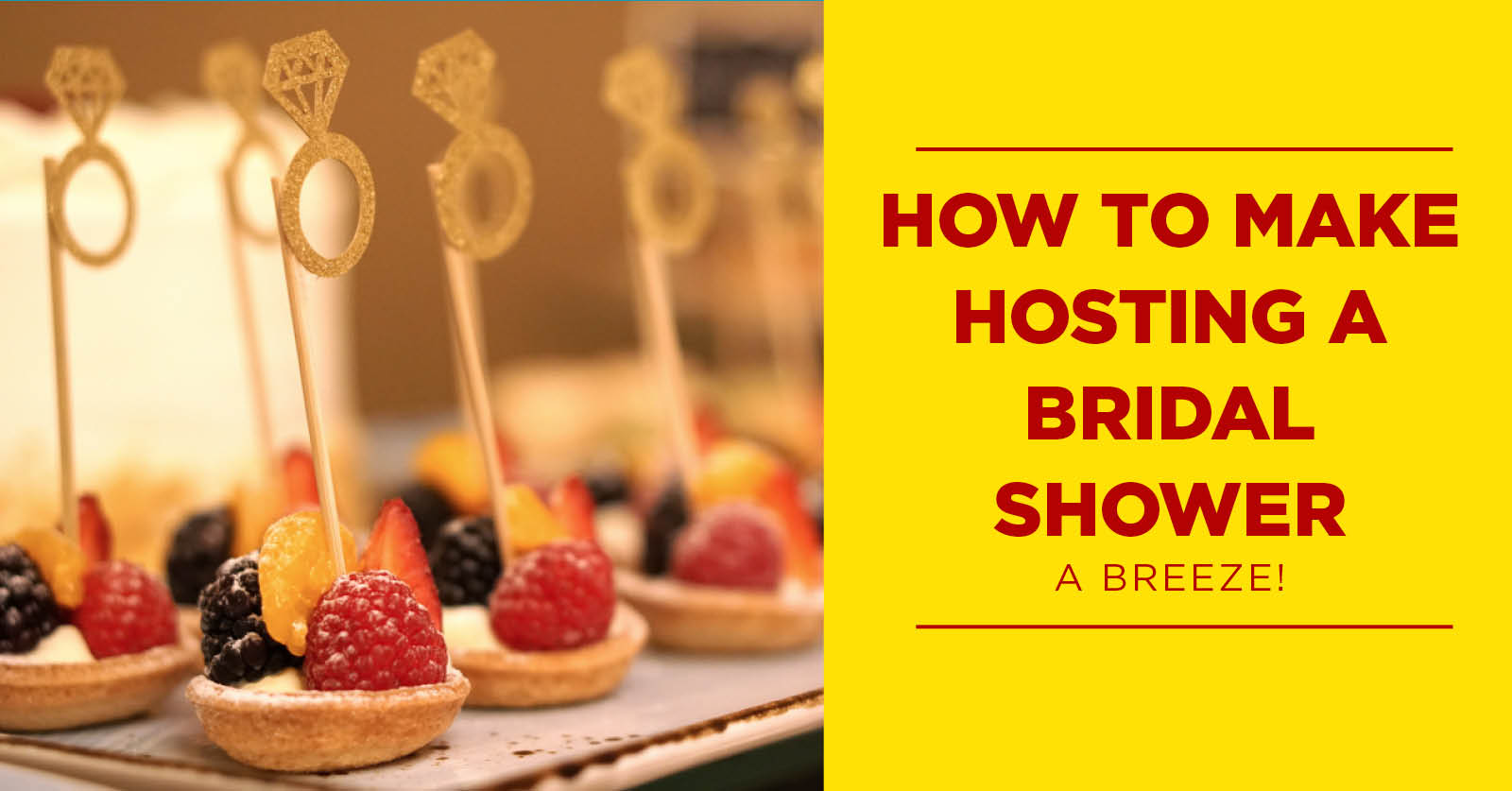 The season of love is in full bloom so therefore its time to prepare for lovey dovey things like marriage, weddings, excessive photos of couples in your Facebook feed… you know what I'm talking about. So let's make things a little easier for you. If you are in charge of the bridal shower, let us be your spirit guide to aid your journey in throwing a beautiful yet easy bridal shower for your girl that's getting hitched.
Pick a theme or scheme. Themes can make a party more engaging. Guests can dress in accordance with the theme to make the event livelier. If you aren't into themes then at least choose a color scheme. Sticking to a set of colors can make it look coordinated and stylish. Setting this is the first thing you should do (after setting a date that is) that way you aren't buying random decorations that don't match. It's all in the details.
Plan a simple yet appetizing menu. This should consist of a few savory appetizers, a dessert and assorted beverages. Don't go too overboard or you will be storing a lot of food. If you are ordering a cake you'll want to order a month in advance and if not then you can make some delicious cute desserts on a budget. Plan your shower right after lunch so that your guests aren't hangry by the time they arrive and you have plenty of time to set up. Bonus is that the bride will have all morning to primp if she chooses (or sleep in).
Choose simple and fun entertainment. Honestly, I'm not a fan of games with too much writing or puzzle working involved. I enjoy more relaxing activities. Entertainment also doesn't have to be all games. A photo booth is a popular way to have a good time, be active and make memories with the bride. You can share favorite stories about the bride or have a DIY sugar scrub or perfume bar. This way guests can create something unique to them that is fun AND it doubles as a party favor. Genius and cheap to create.
Being involved with the planning doesn't mean you have to throw a boring bridal shower or go break the bank doing it. You can create a memorable experience for everyone by keeping it easy breezy.