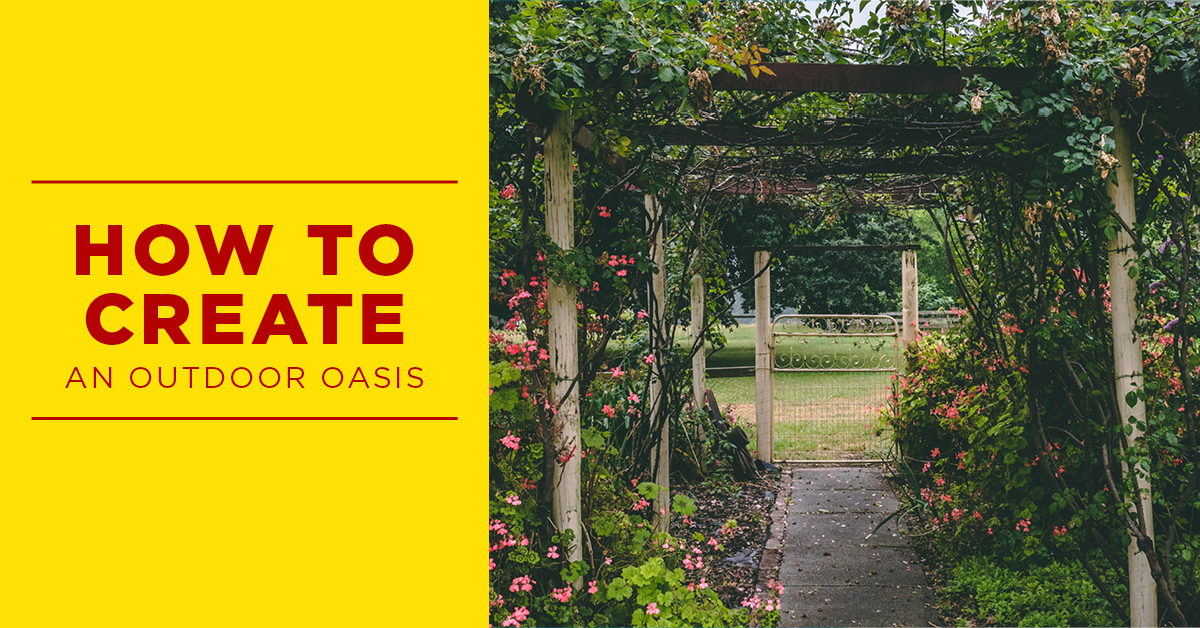 Everyone needs a relaxing place they can go to have alone time. Now the perfect weather has finally arrived to where you can make that happen in your own back yard. Turn your yard in to a space where the grass is greener on the other side and it's a tranquil oasis just for you.
All oasis' need water. Build or install a fountain for maximum vacation vibes.There are plenty that are pre cut and drilled at local stone suppliers or purchase a kit from your hardware store. The sounds of trickling water will immediately transport your happy place and a bonus is that they are typically low maintenance especially if you keep it out of the sun to prevent algae growth.
Visitors need an area to gather and socialize. A fire pit is the ultimate addition to an outdoor patio or yard. With so many colors and materials to choose from you can easily build your own with stone or brick or buy a metal one at the store. Kids and adults will enjoy making a fire and roasting marshmallows in the sweet spring breeze. Who says fires are for winter only?
If you're night owls and like to entertain late into the evening consider some lovely mood lighting to cast the perfect glow for stargazing and conversation. Hang or weave string lights in your pergola or patio for ambient lighting. If there is no overhead hanging options then invest in garden or solar lamps to do the job. Solar lamps aren't always bright enough for lighting but they do create delightful illumination for paths and just lounging.
The most important items in any oasis are plants, of course. Layer lots of pots and foliage on your porch and make sure your garden is luscious with greenery. The plants help to add bright pops or color as well as create a sense of privacy in your
haven. Place them at different heights and layer different sizes for an interesting focal point that will ensure a peaceful atmosphere.
Create the outdoor retreat of your Zen dreams. Then live in it all season long and tell us all about it so we can live vicariously through you.