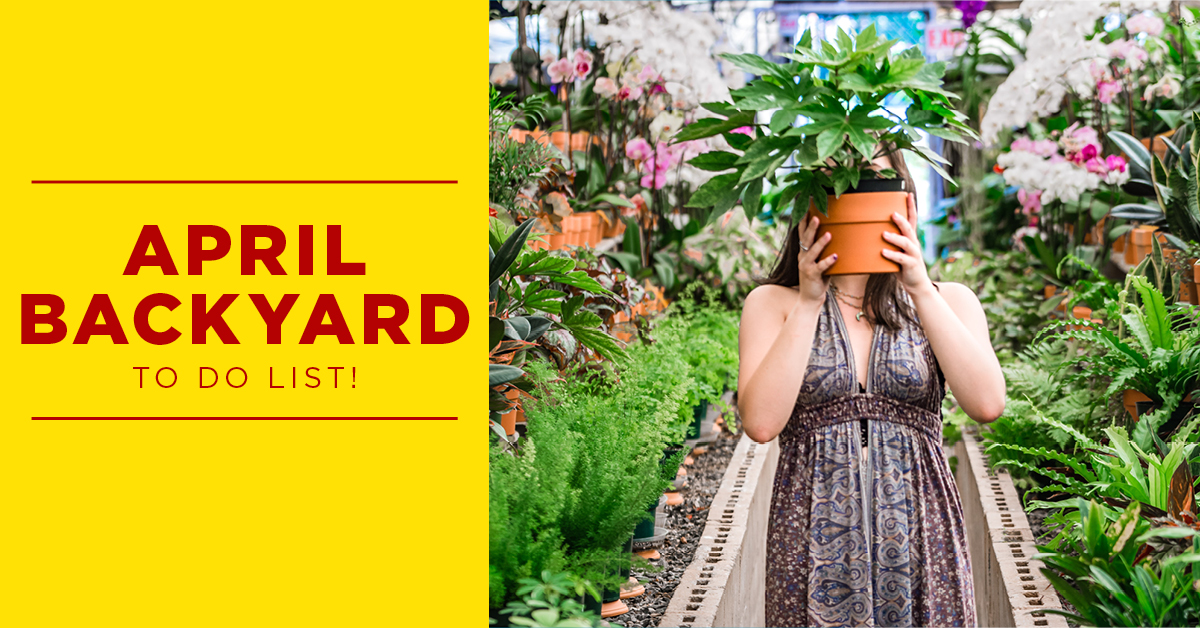 April is the perfect weather and time to make your major gardening moves. If you are a soils and spade newbie or expert, these little projects should make your to do list complete. That beautiful backyard will be ready for old-fashioned tea parties in a jiffy. Oh that's just me? Nostalgic wishful thinking.
Did you long for the feel of a Secret Garden in your own landscaping endeavors? Now is the perfect time to plant roses in order to simulate those fairytale vibes. Plant them in clumps of three spaced out in your beds for a full luscious look. Pair them with perennials to complete the bed.
If there are patchy areas then rake up the dead leaves and grass before putting down grass seed. Get grass seeds that have a one percent or less of crop or weed content as well as more than a seventy percent germination rate to ensure
best fruition. Barely cover the seeds with soil and tamp down gently. Water everyday until sprouting occurs.
Move houseplants outdoors as soon as the last frost happens. Keep them in a shady area protected from the wind. Check on them often and move sun loving plants to brighter locations gradually. Most plants will reward your efforts with a sudden growth spurt.
Plant tender bulbs concave side up where the new growth will arrive. In warmer climates you can plant the right away in he ground but in colder areas of the country you can start them off in pots indoors.
Start your herb garden in a bright area that gets 6 to 8 hours of sunlight. It can consist of thyme, mint, sage, oregano, and lavender. Make sure the soil is semi-dry so that is has proper drainage because they will not make it in wet soupy soil.
Hang birdhouses amongst your garden. The bird attractions will keep insects and pests away from your beloved plants and they are a lovely addition to watch while relaxing in your yard. Be sure to get birdhouses without perches because while birds don't use them, their predators will.
Soak up the April sun, get your hands dirty and watch your Secret Garden rise up to Burnett's standards.