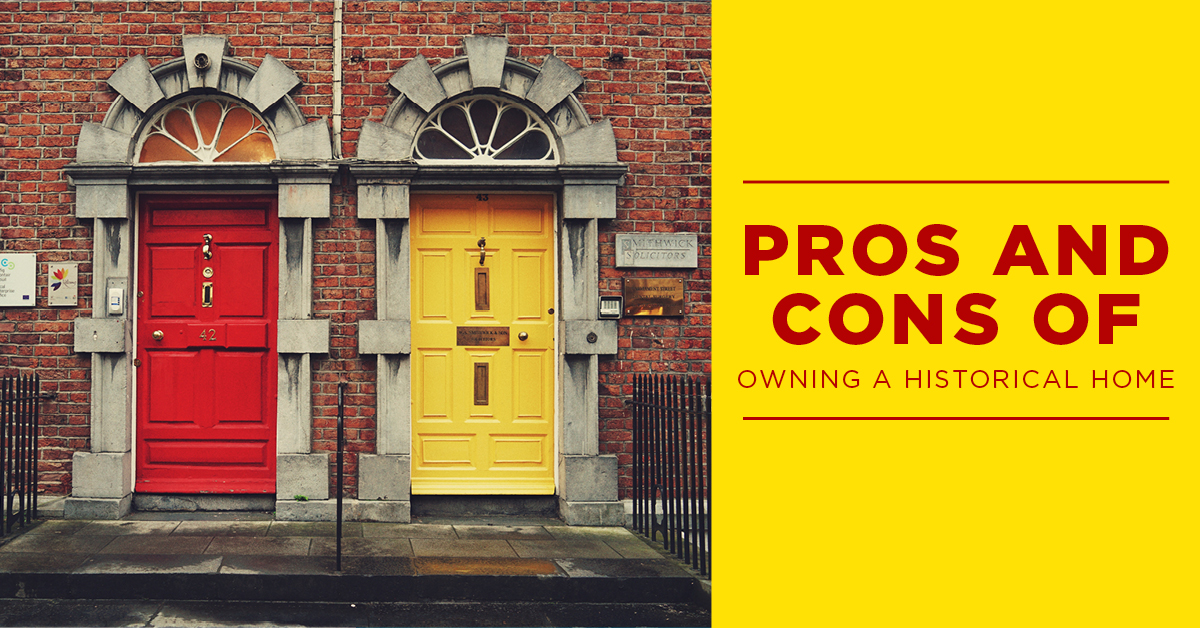 Driving through the historic neighborhoods it is so easy to drool over the gorgeous houses in a charming area with vines creeping up the eves like they were transported there from a fairytale land. While you may be ready to buy one of them
tomorrow, it's best to look at all the angles before making the big decision.
Pros of a historic house:
1. They are charming. They are cute and quaint and seem like they're out of your favorite book.
2. They have history. Each home has a story that no other home has. It's perfect for a lover of history and antiquities.
3. They are unique. There are multitudes of styles of homes as each era provides a new trend. You can see the change in each one over the years as the various hip trends arise.
4. The architecture. The beautiful architecture is one of a kind. The styles can range from mid-modern, Victorian, Colonial, Spanish and many more. The quirks that each home provides won't be found in the cookie cutter suburbs.
5. The tax break. Some areas offer a tax incentive for restoring historical home while preserving the integrity of its original state. Not a bad thing to consider.
Cons of owning a historic home:
1. The work. Historical homes are old. There's no other way around it. They can require a lot of maintenance that a new home wouldn't need.
2. Insurance could be pricey. Since they are older houses, they could have a greater liability, especially if they have original appliances or central heat and air or if it has some structural issues.
3. The renovations may be hodge podged. With many owners over the years, the renovations may be extremely varied. You might like it and think its precious or you may spend a load of money trying to give your OCD some relief.
4. The rules. Historical home districts can have some pretty strict rules to follow. Local laws want to protect these pieces of their history. Often times this can prevent add ons to the home or restoration endeavors.
Check out all of your options before your big purchase. If you are content with all of these listed items then a gorgeous historical mansion may be in your near future.