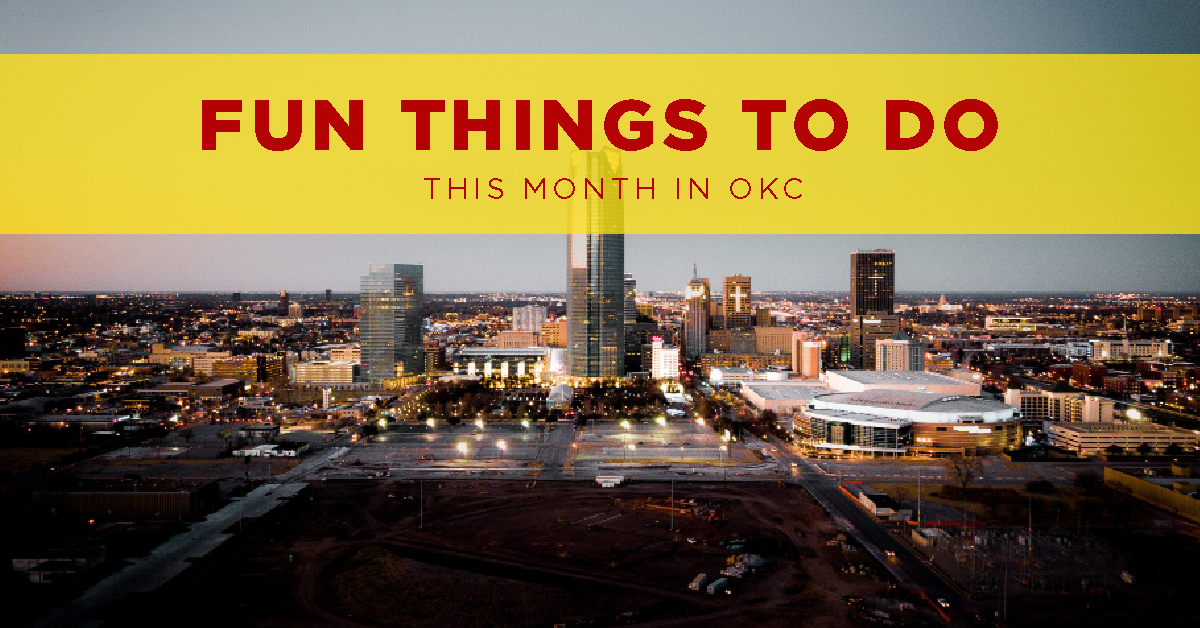 This weather is completely killing our good vibes. It was all fun and games until the wind came and blew all our joy away. In order to repair what was lost we're going to touch on some festive OKC activities that are sure to replace that spark this weather doused. Let's see what kind of mischief we can manage
If you are into murder and crime shows like most of us are, we have the perfect excursion for you. The Museum of Osteology is holding an Adult Forensic Night on January 26th at 6pm. You will learn to determine the age, sex, physical trauma and illness by reading human skull. Pretty cool, huh? OSBI, here you come.
We get it; skulls creep you out. On the same night you can head to the Myriad Gardens Park House Event Center and Devon Ice Rink instead. At "Break the Ice" there will be skating, beer flights, cupcakes, and board games from 8pm-11pm. We don't know about you but that sounds really close to a perfect evening.
Unwind with your friends at The Paramount Room, January 26th at 8pm. This Saturday is bound to have a little wine and a ton of laughter with an ALL ladies comedy cast. Ladies Night of Comedy will leave you with no regrets.
You can choose a more low-key event and attend the weekend opening of the Ansel Adams exhibit at the Oklahoma Museum of Art. Let the beauty of Ansel's Westward experience re-inspire your love for nature. Then if you get a little peckish you can head to the museum café for a light lunch and midday cocktail.
Okay okay, we know that there are too many events to choose from that land on the same day but we encourage you to pick your favorite and this one might be it. The Normal Chocolate Festival is this Saturday at 10 am so that gives you plenty of time to make an evening activity. Just saying. It's at Norman High School and many of the chocolatiers and bakeries you know and love will be there showing off their skills. Promise me one thing, if you go will you save us some?
This weather doesn't mean it's the end of your week. Let the good vibes roll with some of these hip happenings.