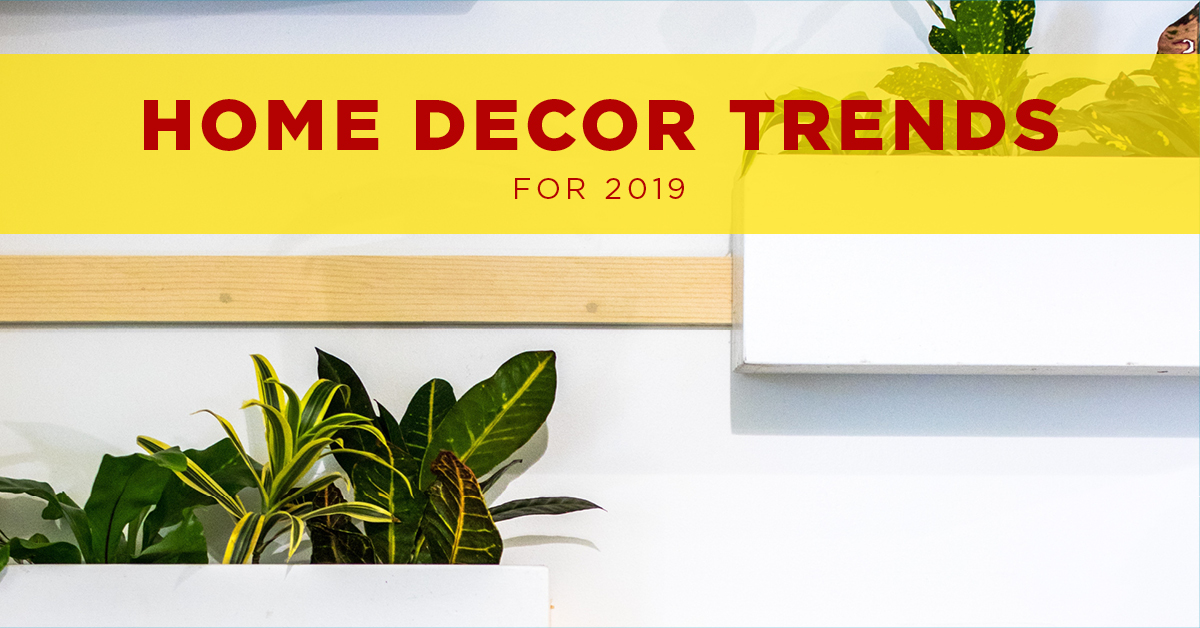 2018 is so yesterday. Leave those old pastels and bland textures behind and step in to a new year of daring color.
Tired Trend: Minimalism
Fresh Trend: Maximalism
No more will the walls and pillows be all feather gray and bleached whites. Be bold in your color choices. Were bringing style back to the basics with primary
colors. That bright dresser or rug is now a statement piece. Minimalists will have to set aside their navy blues and go for red hues. Bright colors and busy patterns are inviting and warm to guest where minimalism leaves them cold and damp.
Tired Trend: Lack of texture and muted colors
Fresh Trend: Patterns and jewel tones
The pastels of the past should stay there according to 2019. Layering patterns is a hot ticket to coziness right now. Surround yourself with patterns that inspire you. Should you pair soft floral curtains with a geometric pillow scheme? The answer will always be YES.
Jewel tones are back, baby. I remember my father being obsessed with the burgundy and forest green jewel tones in the 1990's and would cringe at the thought of them. Today they are modernized with emerald green, fuchsia, and royal
blue. The pops of color will make any dark house glow with glam.
Tired Trend: Accent walls
Fresh Trend: Textured or single colored wall
Dramatically colored or wall papered accent walls are no longer to be desired. They leave the space looking like the decorating budget ran out. A single dark colored wall replaces it instead creating a beautiful backdrop for an eye-popping art piece. Maybe even think of painting a bold color or textured wall paper on all four of your walls (gasp).
Tired Trend: Word art
Fresh Trend: Colorful art and signs
Does anyone actually adore their "Live Laugh Love" word art?? I have to know. Instead of telling people what you adore with overly saturated letters and
phrases, choose meaningful and provoking art that tells a story for you. Find vintage pieces from thrift stores or support you favorite local artist by purchasing a portrait
or sculpture that speaks directly to you. Let's just say mum's the word for this trend.
Andy Warhol says that everything in your closet should have an expiration date (paraphrase) and so should you home's décor style.