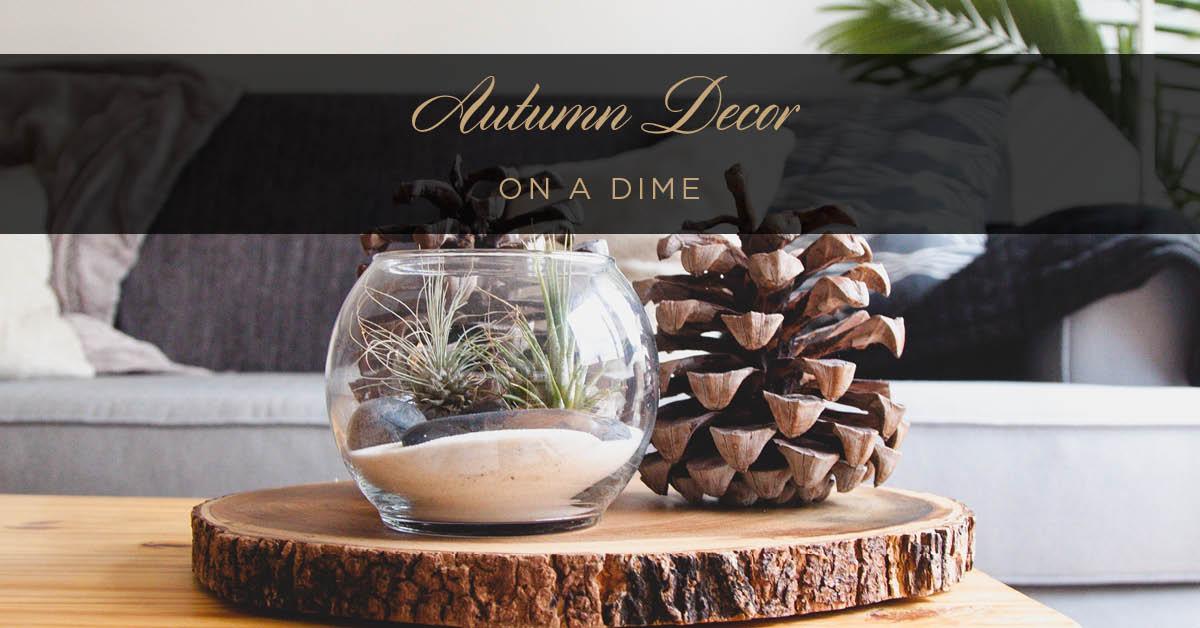 I am especially ready to get summer over with and move on to thick socks and scratchy sweaters. I know most of you are too. Despite the 90 degree heat that's irritatingly stuck here like the shirt to my back, let's get in the chilly weather mood with a little decorating. I know I am always on a strict budget so we're going to decorate on a dime. You'll be so inspired that you may find yourself in the local dollar store parking lot without knowing how you got there.
My favorite thing that I've seen lately is glass containers layered with kernels and lentils. You can get a large vase from your home or the store and gently pour in a layer of dry green lentils, then dry red kidney beans, and top with un-popped kernels. It is such a festive yet simple chic look for a centerpiece or entryway. You can also use etching cream to put letters and pictures on square glass candle holders. Words like "thanks," "boo," or "family" are popular themes for this route. Then fill your holders with kernels and top with a tea light for a nice festive glow.
It's just not Autumn without some sort of pumpkin. Our pumpkin this year is going to be a planter for succulents. You can use real pumpkins, ceramic pumpkins containers, or foam core pumpkies. With a foam core planter, you can paint it or leave it white depending on the color scheme you want. Then you'll take your pumpkin and cut a hole out of the top with a large knife. Line the hole with a plastic bag and cut away the excess. Fill with dirt and arrange your succulents. It will be so gourd-geous!
Now that you have a nifty centerpiece and planters, its time to make your home smell as good as it looks. This one is too easy; you're going to wonder why you've never done this before. Gather pinecones from your yard or purchase a bag. Paint each one with craft glue, sprinkle with cinnamon powder. Once it's finished drying you have a set of cinnamon scented pinecones to use for a basket or tray on your coffee table.
Now show off your trendy home and give 'em pumpkin to talk about.